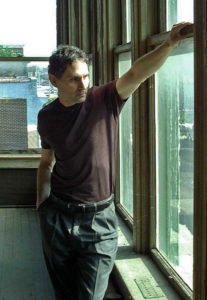 Gregg Friedberg grew up in Columbus, Ohio but for many years has lived in Upper Sandusky, a rural county seat, and nowadays spends half of each year in Guanajuato, Mexico where he participates in the bilingual arts-and-culture scene and gives regular readings.
Professionally he's been a partner in a computer software company, writing applications for Ohio county government, but has always written poetry, is happiest when writing sustained sequences, like The Best Seat Not in the House, loosely but not conventionally narrative, treating a matrix of themes from an evolving perspective.
In What's Wrong, a longer sequence, the first-person narrator is a refugee from American marketing culture.
Would You Be Made Whole?, a collection of unruly sonnets, was published in 2015 by Aldrich Press.
Friedberg is completing a collection of photographs with corresponding texts, The Artist's Reception, the result of the black-and-white figure photography project he's been working on the past several years.  The texts, which also tell a story, incorporate some of the wittier comments that have been posted with the photos at the art site deviantart.com.  Excerpts have appeared in the art magazines, Noisy Rain,  Vitruvian Lens, and The Male Form (tMf magazine).
And for the past ten years Friedberg has been a member of Frank Bidart's summer workshop at Skidmore College.
Contact Gregg Friedberg by e-mail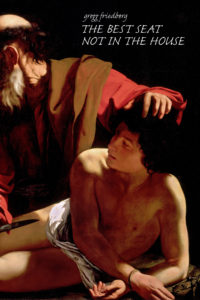 The Best Seat Not in the House is a sequence of poems with a narrative thread, treating a matrix of themes from an evolving perspective.