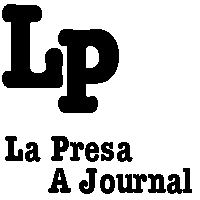 We at La Presa are dedicated to presenting the voices of writers from Mexico, the US and Canada in a new tri-annual literary arts journal published by Embajadoras Press.
Although linked geographically, politically, economically, and socially, we North American writers rarely find our work sharing a single journal that reflects who we all are.  By filling this gap, La Presa, we hope, will bring our communities closer.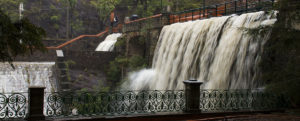 In Spanish, La Presa means, dam or weir and refers to a catch or prize. It is the fishing place and all that is caught there…as well as a beautiful "colonia" in Guanajuato, Mexico where the idea for this journal was born.
We are looking for poems and short prose that excite and move us, from unknown and experienced writers. Specific guidelines are available on the submissions page.. Since the first issue of La Presa was posted online, in January 2017, we have been offering readers an opportunity to experience the richness of our combined literary cultures and traditions.
* * * *
Nosotros aquí en La Presa estamos dedicados a presentar las voces de escritores de México, EEUU, y Canadá en una nueva revista trienal de artes literaria. Aunque estamos vinculados por geografía, política, economía y socialmente, nosotros, los escritores y las escritoras norteamericanos, muy pocos veces encontramos una revista que refleje quienes somos. En este esfuerzo,  esperamos que de alguna manera, La Presa acerque a nuestras comunidades.
La Presa quiere sugerir no sola una presa, si no el lago donde se puede pescar y  significa un premio, una recompensa. También La Presa es el nombre de una colonia bonita en Guanajuato, México donde nació la idea de esta revista.
Buscamos poemas y prosa escritos por poetas y prosistas nuevos y bien conocidos de Norteamérica.  Directrices de sumisión específicas se encuentran en entrega de textos.   El primer ejemplarde La Presa se publicó aquí en la red en enero 2017. Esperamos que te guste leer La Presa por muchos años.    Favor de enviar sus textos a:.
LeeGould@embajadoraspress.com
amaranta.caballero@gmail.com
o en/or in Facebook: Amaranta Caballero Prado
=============================================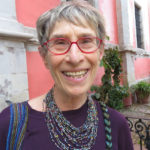 Lee Gould is a poet, essayist and teacher: her poems and essays appear in Magma, Quarterly West, The Berkshire Review, Salmagundi, The Rusty Toque, Passager,  and other journals as well as in various anthologies. Her chapbook Weeds appeared in 2010.  She teaches Contemporary Poetry at Bard College's Institute for Lifetime Learning, taught writing at Goucher College, Towson, Md and guides writing workshops.  She received an MFA in Poetry from the University of Maryland and an MA in American Literature from Morgan State University.  She divides her time between Guanajuato, Mexico and Hudson, NY.
=============================================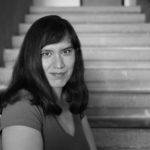 Amaranta Caballero Prado, poeta y artista, (Guanajuato, Guanajuato 1973). Estudió Diseño Gráfico y la maestría en Estudios Socioculturales.
Publicaciones: Newspaperbirds of March 2011 (E-pub, Centro de Cultura Digital, 2016), Amarantismos (Ediciones de La Esquina, 2014), Libro del Aire (Segunda edición, Casa Impronta, 2014), Vanitas (Ediciones La Rana, 2013), Escombros (Proyecto Líquido Miedo, Ed. Turner, 2013), Libro del Aire (Ediciones de La Esquina, 2011), Okupas (Letras de Pasto Verde, 2009), Gatitos de Migajón. Cuento ilustrado. (IMO, Oaxaca, 2009), Todas estas puertas (Tierra Adentro, Conaculta 2008), Entre las líneas de las manos (en el libro Tres tristes tigras, Conaculta, 2005) y Bravísimas Bravérrimas. Aforismos (Ediciones de La Esquina, 2005).
Actualmente realiza el proyecto interdisciplinario "Mil pájaros mil. Tesis autodoctoral", donde convive entre la música, la gráfica y la literatura. Ama la música y ama dibujar.